Real Estate Information You Can Use...
"Providing a Wealth of FREE Real Estate Information... And That's Only the Beginning!"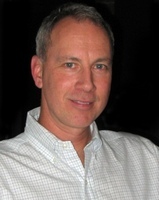 From: Phil McCollum
January 25, 2011
Long Beach, California
Welcome to my website. My name is Phil McCollum and I'm here to help you.
If you take a look at this website, I feel safe to say that you've not seen anything quite like it. I custom designed the site myself to provide the information that you want and need, and make it easy to use.
Being A Realtor
It has been said, somewhat sarcastically no doubt, that if you talk to a realtor it's always a good time to buy or sell a home.
Realtors don't get paid unless they sell houses, so they are not quite impartial. I feel a stronger calling to give you the facts as I see them rather than a sugar-coated story or a sales pitch to get you to buy or sell your home.
So what are the facts?
In order to have a successful real estate transaction, you need to be well informed. This is true whether you are a buyer or seller.
I provide data here that you simply won't find anywhere else, as well as topics of interest to all home buyers and sellers.
Fortunately, we live in the information age, and the internet has made it possible to find a wide variety of useful and current information from the comfort of your own home. Once you realize the power of the internet, and learn how to tap into all the available resources, you will be able to do your own research and harvest whatever data your need.
Well, almost.
It still requires a bit of skill to sift through the multitude of web pages to find what you are looking for quickly and easily, and I'm here to help.
My website will be a starting point for your research. There's plenty here, that's for sure, and even more is provided via my monthly newsletter. You can use it has an easy method to keep up with the real estate market.
In this day and age, no longer are you at the mercy of a self-proclaimed "expert" who has all the information you need. Rather, your needs will become more aligned with getting guidance and advice on how to use the information, and implementing the proper strategies for buying and selling your home.
Let's get started...
How Much Further Will Your Home Value Drop?
As a homeowner, you likely watch the local real estate market with some degree of interest. And the big question on the minds of many is whether home prices have reached a bottom.

In my opinion, the long-term answer is NO, but the short-term answer is YES.

Home prices are driven by the availability of qualified buyers, and the motivation of home sellers.

After the debacle of the past few years, lenders are feeling quite cautious about loaning money. They want to make sure they loan to well-qualified applicants with decent sized down payments, and on the basis of conservative appraisals of property value. All of these constraints are designed to reduce the risk of lending money, and they make it harder for people to qualify. That cuts down on the pool of available home buyers.

In contrast, interest rates are historically LOW! Today's interest rates are exceptional and are being driven by the desire to stimulate the economy. That's good news for buyers who can qualify for loans and lock in reasonable payments.

Low interest rates are a boon to sellers as well. Properties are made more affordable by low rates. This is especially important when qualifying for loans is more difficult. Lenders have been badly burned by their lending practices during boom times and they are cautious now. Likely, they will continue to tighten their lending standards and that cuts down on the pool of available buyers.

The "tight" lending policies and the low interest rates are counter-balancing trends. I believe tight lending policies are here to stay but I think interest rates will trend upward. That suggests to me that the pool of qualified buyers at any given price point will decrease, and further suggests a downward pressure on home prices.

Now let's consider home prices from the seller's side. When home sellers need to sell, there is a certain element of desperation that enters the equation. Home sellers who must sell now for personal reasons (job transfer, health, etc) must compete against other home sellers and deal with present market conditions.

For many homeowners with adjustable rate mortgages, the rates will reset over the next couple years. Depending on prevailing interest rates at that time, the homeowners may have difficulty refinancing. First, they may not qualify. If their home value has dropped, and we know values have dropped substantially, they may have insufficient equity to refinance their loan. Second, even if they can refinance, the new payments may be too high. And third, if their income has dropped, either through unemployment, reduced hours, or change of job, they may also not qualify for the refinance.

Given these factors, foreclosures will continue to hit the marketplace and prices will likely drop accordingly.

I see two ways out of this situation. One is if the stimulus packages and various efforts to revive the economy are successful. And even if they are successful for awhile, you must be aware that the debt load being taken on by the USA is extremely high, and those debts must eventually be repaid, which could be a drag on the economy.

Another way is through inflation. If the government manages to create inflation, and thereby re-inflate the bubble of home prices, it will seem like things are OK for awhile but it will once again be unsustainable. And as I'm sure you are aware, significant inflation that would influence home prices would cause other prices to rise and make living expenses higher. It's not a perfect solution by any means.

"Phil,
It's Manny. We've talked a few times over the phone recently. You have been extremely helpful. Thank you.

I love your new site! Buyers, sellers, and real estate pros will like it equally well. There's something in it for everyone. It shows that you put your heart and soul and a lot of thought and energy into it. You are practicing what you preach!"
- Manny in San Diego

What's On My Website
Now, let me very briefly discuss the available pages and what content you'll find there.

To give you an outline view of what you'll find there, all
the following topics are included:
* Local Schools Information

* Source of Current Interest Rates
* Find a Lender
* Free Credit Report
* Title Insurance
* Home Inspection
* Real Estate Forms for Buyers
* Legal Risk Management
* Financial Calculators
* Mapping Software
* Buyer Costs
* Market Conditions
* How Real Estate Agent Can Help You
* Getting Out of the Offer
* How to Prepare Yourself to Buy
* Pre-Qualify Yourself
* Disclosure Regarding Agency Relationships
* Early Notification of Listings (VIP Buyer Club)
* Understanding the Buying Process
All the following topics are included:
* Free Home Seller's Guide
* Real Estate Forms for Sellers
* Home Inspection
* Legal Risk Management
* Home Warranty
* Research Your Competition
* Keep in Touch Plan
* Virtual Tours and Video
* Justification of Listing Price
* Home Staging
* For Sale By Owner
* Avoid This Mistake
* Marketing Plan
* Your Home's Personal Website
* Market Conditions
* How Much is Your Home Worth?
* How to Prepare for Sale
* Negotiation and Acceptance

The ability to search for properties yourself is an empowering feature that allows anyone to become familiar with the available properties and get an idea on prices and market values.
I have included very robust search capability on this website. You'll have immediate access to 10 search databases.

Market Data
With my market trend analysis data, I am pleased to be able to provide this valuable resource that nobody else can offer. I made these charts myself by extracting data from the Multi-Region MLS database, running it through a Microsoft Excel spreadsheet, and creating the charts.
Data are available for 5 local cities (or areas) to provide an assessment of high, moderate, and lower priced areas separately.
No longer do you have to wonder whether what you see or hear on the news or read in the paper is accurate for your own particular area. Just take a look at my charts and you'll know better than anyone what has transpired over the past 12-18 months.
Neighborhood Sales
Visit my Neighborhood Sales page
Many agents distribute flyers that inform you about properties for sale or recently sold in your neighborhood. It's nice of them to provide that information, but it's often rather limited. You likely will not learn about all the properties that were recently sold, and may not have a picture, description, or address of the property.
What I've done is eliminate the need to distribute those flyers. And instead of giving you data on one or two properties, I give you everything. Because of my proficiency in website design, it's easy for me to download the data and post it to my website, and that makes it easy for you to access whenever you want.
Every month I compile a list of properties sold that month and post the data as a PDF report.
Featured Listings
Visit my Featured Listings page
On my Featured Listings page I've placed currently active listings and examples of the customized Personal Home Marketing Website that I create for your property.
And I'll be adding even more detailed information to my pages in the future.
I'm still working on the data for the featured listings, so these data are currently unavailable but a sample is provided.

About Me
I've provided a little biographical information about myself on a separate page so that whenever you are interested you can learn more about me.
My Blog
My blog is a dynamic page that I can easily update whenever I want with a new post. All the old posts are saved according to date and topic. On my blog I post articles I think will be of great interest to you.
Extras
From the Extras page you can access real estate news in many forms. You can start with the Beyond the Headlines newsletter to get weekly updates on the real estate market. Additionally, you'll find my Articles and Advice newsletter which is published monthly.
I have lots more for you too. You can utilize a beautiful zip code mapping software to help you utilize zip code as part of your home search criteria. You can also access my legal advice page. And I'll also show you how to use free mapping software to preview neighborhoods using your computer.
Money Matters
I've gathered a collection of links that I think are highly useful related to understanding the economy and more specifically the real estate market.
Escrow
A description of the escrow process is provided.
Lenders
An explanation of the 10-step lending process is provided, along with a few recommended lenders.
Title Insurance
The topic of title insurance is addressed here.
Foreclosures
Let me be honest with your regarding foreclosures. Real estate agents who offer free foreclosure lists have only one thought in mind - to attract you as a client. They have no intention of helping you buy a foreclosure unless its already been listed for sale on the local MLS. The reason? Agents don't get sales commissions when dealing with foreclosure sellers.
You'll definitely want to learn more about foreclosures, to understand the three types of foreclosures, and determine whether buying a foreclosure is right for you. To help you, I explain everything and have a powerful resource available for you.
FSBO
For those interested in the For Sale By Owner (FSBO) process, I've gathered some links for you to help you get started.

It goes without saying that I want you to be able to contact me, and I've put all my contact information on this page including my phone number, fax number, email address, personal address, and business address.
Real Estate Information
I highly recommend that you bookmark this page and return whenever you need information about the real estate market.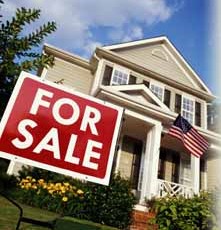 Search for Properties
I want you to be able to quickly and easily search for available properties. My Search page includes two local MLS databases, as well as the most popular real estate sites.
These popular sites will enable you to search for properties but also provide a wealth of information related to real estate. I've listed the real estate sites in order of popularity.
FREE Home Seller's Guide
Selling your home can be pleasant experience, or extremely painful and frustrating. It helps to educate yourself at the beginning of the process, before you actually put your home on the market. Preparation will go a long way to making the experience a good one. Here are the most important considerations:
You will need to prepare your home for sale. What I mean here is that you need to transform your home from "the place where you live" into the future home of a prospective buyer. There's much you can do to improve the appearance and appeal of you home.
You will need to determine the fair market value of your home. That may be easy or not, depending on what nearby homes have been sold recently, and market conditions. We are living in turbulent times, so it really pays to do your research and get this right.
In order to find a buyer, you must gain maximum exposure for your home, and present it in the best possible light.
Next, once an offer has been received comes the delicate stage of negotiation and acceptance of an offer. Care must be taken to select a well-qualified buyer and maximize your net proceeds from the sale.
Finally, there are intangible elements throughout the sales process that must be handled. Issues can arise that can put your sale in jeopardy and you need to work through it all to a closed escrow.
My Home Seller's Guide is your starting point to address all these elements, to get educated and prepared for a successful sale.
I wrote this report for you, to help you make the sales process proceed smoothly from start to finish.
You can get a copy of my report for free. All you need to do is visit my Home Sellers page and fill in the form!
Navigating My Website
I've tried to make it easy to move around my website and find everything you need. At the top of each page, underneath the header graphic, you'll find a navigation bar with links to many different pages. Using the navigation bar, you can visit the pages in any order you wish.
A few pages such as the market data and neighborhood sales pages have additional branches not shown on the navigation bar, but clearly stated on the pages themselves. These pages either branch to a details page or open up PDF reports. After you open a PDF report, the navigation bar will not be shown. You must click the back button on your browser to re-enter the main section of my website.
You are currently on the home page of my website. From here, you can branch out to additional pages that focus on the needs of Buyers, Sellers, allow you to Search for properties, and much more. In addition, I have a blog where I post updated information frequently, including articles related to real estate that I think will be of great interest to you.
Your Home's Personal Website
When you list your home with me, I will create a Your Home's Personal Website, a customized website dedicated exclusively to your home. This website will make it easy for people to get an in-depth look at your home before they see it in person.
This is a doubly effective strategy in that it presents your home in its best light to real estate agents and at the same time gives them the ability to show the same presentation to prospective buyers.
If you'd like to take a look, I've placed a sample here for your review:
Review my home marketing website
Justification of Listing Price
One of the special strategies I will use to help get your home sold quickly is to provide the agents of prospective buyers with the rationale I used to establish the listing price. By providing a report that supports the price, buyer agents will be in a stronger position to convince prospective buyers that the price is reasonable.
Keep in Touch Plan
When your home is on the market, it's nice to know what is going on.
My keep in touch plan is to provide you with weekly updates that describe what I am doing to market your home, and let you know what sort of interest has been generated.
Naturally, I will inform you about any offers that come in.
Virtual Tours and Video
One of the best ways to present your property is by using virtual tours and videos.
Just like you, home buyers are busy people and they need to be efficient in their home searches. Properties that only have one of two pictures, and a very limited description can easily be passed over in favor of homes with a better presentation.
When you list your home with me, I will ask you to take sixty or more digital photos of your home, yard, neighborhood, etc. If you don't have a camera, I can provide one or take the pictures myself. From these pictures I will select the best to put on the MLS, to include on the website I build for your home, and to make a virtual tour of your property.
The idea is to present your property so that buyer's can get a good feeling about it before they ever come out to see it. This is of paramount importance and will cause more prospective buyers to become interested in your home. It's especially valuable to anyone who is out of state looking to move into the area or anyone who is too far away to easily visit your property in person.
Here's an Added Bonus...
Every month I give away a Home Seller Saving Certificate worth $150 when you allow me to sell your home. This certificate is in addition to any other bonus offers I may have available, so it really is money in your pocket.
It's easy to play. Simply fill in the form at the top of the page to request my free Home Seller's Guide and you'll automatically be registered for the monthly drawing.
Home Staging
Staging your home refers to the use of an interior decorator to make the interior of your home look like a model home.
There is no doubt that making your home appealing will help you get a higher sales price. However, if you will be living in your home until the close of escrow, I don't think hiring a staging service is necessary or appropriate. You should do your best to keep the property clean and neat, and follow the guidelines of interior decorating to create a clean, light, warm, and open feeling.
To assist you in maximizing the appeal, I can provide you with a video where an interior designer walks through the steps of "staging" that you can do yourself for minimal expense. This video is well worth your time as you will undoubtedly get a few ideas that will be easy to implement. You may be surprised how much warmth and appeal you can add by following these simple steps.
Staging becomes more important when you are attempting to sell a vacant property, especially a high-end home, or a home which is "held back" by the lack of nice furniture, artwork, and decorator touches. An empty home does not have the warmth of a lived-in home. Using furniture, artwork and other staging elements can substantially improve the look and feel of a vacant home.
When selecting a staging service, ask to see samples of other homes they've done and judge for yourself whether the homes look appealing to you. You'll want to check samples from homes such as your own to get the most representative assessment of the benefits of the service within your target price range.
You should consider staging as an upgrade to your home. Obviously, it's going to cost you money up front, just like repainting or replacing the carpet would.
Why Is This Information Free?
There's a lot of information available through this website. You can consider this a real estate information portal, your one-stop shop to learn everything you need to know.
I put the site together to help everyone understand the real estate marketplace and survive the current economic conditions the best they can. I'm working on the assumption that you'll appreciate the charts, tools, and resources I provide and will become a regular visitor to my site and my blog.
And when you're ready to buy or sell, whether that's now or 5 years down the road, you'll think of me.
The Real Estate Market...
A Personal View
As a real estate agent and a Long Beach resident, I've watched the market with great interest over the past few years.
Back in 2002, I was convinced from my study of historical home prices that housing prices were in a bubble. But as years went by and the prices continues to soar, around 2006 I foolishly decided that I was wrong and the mass delusion of value in Southern California real estate was a permanent condition. I learned a hard lesson as a result. I learned that when the basic underlying facts show a trend, it may be difficult to catch the timing of the trend, but it will come true sooner or later, unless the facts change. The real estate and stock market bubbles we've seen in recent years are proof. It may take years, but unsustainable prices are just that - unsustainable.
To continue with my personal experience, after a long wait for the prices to drop, I bought my home in February 2006. This turned out to be the peak of the market. As prices started to decline in late 2007, I was not worried. I figured I could weather a modest drop in prices and had in fact anticipated that this would occur. As price declines continued month after month, I realized that a major trend change was in progress and I stopped believing mainstream media and began searching the internet for clues about what was going on, and how it would end.
As a result, I found some highly useful websites that I will provide to you as valuable resources.
I am here to help you, and one way I can do that is to help you get educated about what is going on and why you must pay close attention to all aspects of the economic forces in play.
I recommend that you visit my Money page to get better informed.
The lesson to be learned from my personal experience is that you can't listen to one financial or real estate expert and expect to prosper. You need to weigh the opinions of multiple experts, review the data provided to support their opinions, and use your own judgment.
From what I've learned, I will venture to make a prediction...
This article was written in August 2009. From the market data charts I've prepared (you can review these charts by visiting my Market Data page), I see some improvement (i.e. price stability) in the moderate to upper priced real estate markets in the South Bay and Long Beach.
In the short term, through the summer and possibly to the end of the year, there may be a minor recovery in home prices driven by low interest rates and the perception that prices have reached a bottom. Nimble investors may try their hand at flipping homes again. However, I don't think a recovery is sustainable at current prices with high unemployment and foreclosures holding down prices. This is especially true in lower priced areas (see data for Carson) where price stability has not yet been reached.
In the longer term, looking two years into the future, I think the market will be in worse shape than now. Lots of adjustable loans will reset in this period and more people will be forced to sell or fall into foreclosure.
You may have a different opinion...
One of the purposes of my website is to put information at your fingertips so you will be able to draw your own conclusions. Decisions you make now could very easily affect your financial future for the next decade.
This resources I'll provide to you will give you an alternate perspective compared to mainstream media.
Some people think they are immune to market forces. They are convinced home prices won't drop substantially in their desirable affluent neighborhoods. Well, I've got news for you...
Area home prices have dropped in all price ranges already, and I expect they will drop further. You can review my market data covering the entire Palos Verdes peninsula and all the beach cities in the South Bay to see for yourself.
What surprises me the most when I look at the data is the relative strength of Torrance home prices.
I suggest you review all the Market Data and gain access to the additional resources on my Money page.